Law Firm in Madrid
Looking for the best Lawyer?
Our team of Lawyers will help you, 25 years of experience
Family Lawyers
Labor Lawyers
Civil Lawyers
Criminal Lawyers
Corporate Lawyers
Commercial Lawyers
Etc.
Law firm in Madrid specialized in providing legal services to individuals and companies.
Our main office is in Madrid. We also have branches in Majadahonda, Pozuelo and Villalba.
Immediate attention. We'll get you an appointment as soon as you can.
Team of specialized lawyers at your disposal.
Contact us at any of our offices in Madrid
Our Law Firm has specialized Lawyers in Madrid and Community of Madrid that will be able to advise and help you in all branches of law and business legal advice.
Call us and make an appointment in our offices in Madrid, Pozuelo, Villalba or Majadahonda where our lawyers will assist you.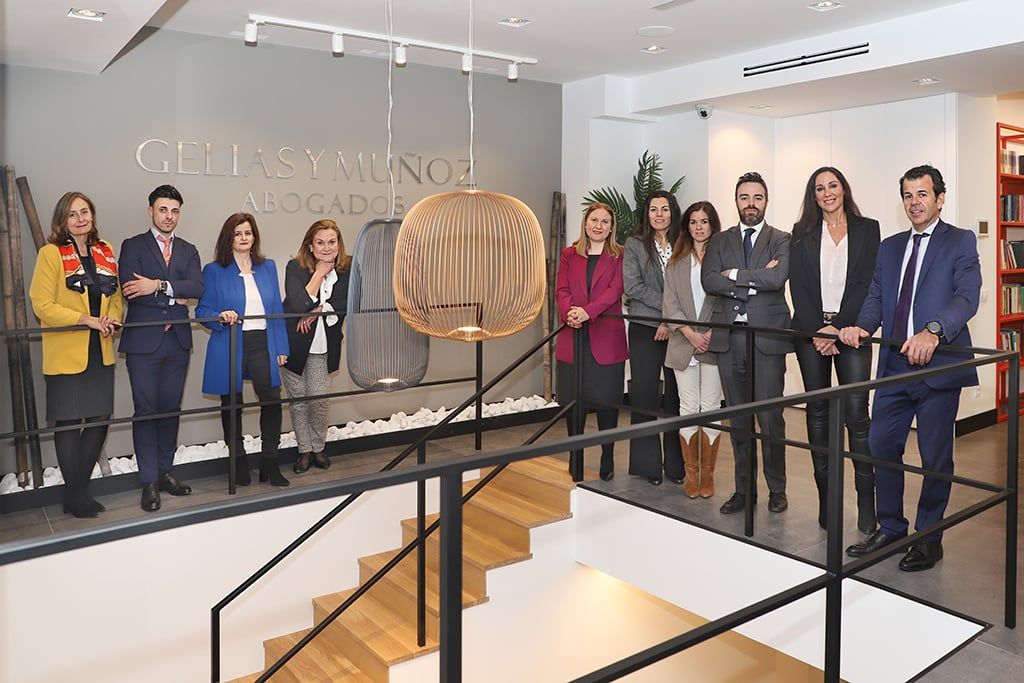 A little bit of history
The Law Firm G.ELIAS Y MUÑOZ ABOGADOS was born in Madrid in 1994, being its two founding partners Mrs. Rus María Muñoz Gómez and Mr. Vicente García Elías specialized in providing legal services at national level to both companies and individuals.
In our Law Firm thousands of matters of all kinds have been processed, always obtaining magnificent results. The current headquarters, after 25 years in Sor Ángela de la Cruz Street in Madrid, has moved to a magnificent two-storey premises in Orense Street in Madrid where access and proximity to clients is much greater.
Where are our offices located?
We currently have four offices open in the Community of Madrid, Headquarters in Madrid at Calle Orense 48, branches in Pozuelo de Alarcón, Majadahonda and Villalba, as well as a delegation in Las Rozas de Madrid.
In any of them, our specialists will be able to provide you with the legal services you require. The Firm has collaboration agreements in other provinces, which allows us to guarantee legal coverage to our clients nationwide.
Who are its members?
G.ELIAS Y MUÑOZ ABOGADOS, is a law firm in Madrid that has professionals with extensive experience in all branches of law and business legal advice, able to offer solutions to all legal problems, doubts and queries that may arise to the client in a fast, economical and efficient manner.
What are our lawyers specialized in?
We have labor lawyers, criminal, family, civil law, business ... as well as specialists in other areas of law Each client and case, is assigned the "lawyer in charge" who is entrusted with the study and personalized monitoring of the same, being direct and continuous communication between this lawyer and client, the latter having a comprehensive and updated information of the efforts being carried out in the matter in charge.
The greatest asset of G. Elías y Muñoz Abogados, without a doubt, are its lawyers, experts in the various branches of law and highly trained to provide an unbeatable service to the client.
What agreements do we have?
The signing of numerous agreements with Solicitors of most of the judicial districts allows us to speed up and economize the procedures. Likewise, the existence of collaborations with an extensive network of Notary Offices in the capital and the Community of Madrid, guarantees the deeds within a period not exceeding 24 hours from their request.
These aspects, together with the innovative technological and material means available in all its offices, make it possible to provide a service adapted to the needs and demands of our times.
How do I request an Appointment?
Make an appointment with our lawyers by calling 915 71 17 87 87 at any of our offices in Madrid where we will be happy to assist you.
Find out more about our Madrid office
Our specialist lawyers in Madrid
Our Law Firm will be able to advise you in matters related to Labor Law, Family Law, Civil Law, Criminal Law, Commercial Law and many others. We have specialized lawyers.