Experienced Attorneys
More than 25 years helping our clients solve their problems.
Multidisciplinary Lawyers
We provide services to both companies and individuals in all branches of law.
Financing
We help you to process your procedure, financing your legal costs without interest.
Delegation in Pozuelo de Alarcón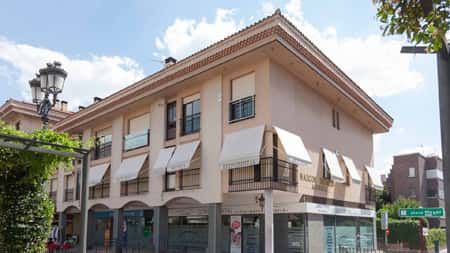 If you need to locate Lawyers in Pozuelo de Alarcón, the Law Firm G. Elías y Muñoz offers legal services for individuals and companies in its delegation of Pozuelo de Alarcón. Contact with the Law Firm in Pozuelo de Alarcón in the reference telephone number and ask for an appointment to come to see us in our offices where you will be attended by Lawyers specialists in each area of Law.
Pozuelo Law Firm, belonging to the Law Firm G.ELIAS Y MUÑOZ ABOGADOS was founded in 1994, having become one of the leading Law Firms in Madrid in Spain in the field of legal services, currently having a main office, located in the financial center of Madrid, and four offices open in the Community of Madrid of which especially highlights the Law Firm in Pozuelo.
Despacho de Abogados Pozuelo, is a law firm that has specialized professionals with extensive experience in all branches of law and business legal advice.
At Despacho de Abogados Pozuelo we have collaboration agreements with different law firms throughout the country, which allows us to provide a direct and close service to our clients.