Law Firm specializing in Civil Law
Our Civil Lawyers in Madrid are specialists, mainly in Civil Law and, therefore, they can give you the attention and advice you need to solve any question related to your Civil Law.
Who are the Civil Lawyers?
What is Civil Law?
Civil Lawyers are specialists in Civil Law and our Law Firm has these lawyers. Civil Law includes common matters such as those related to defense in civil proceedings, family, contracts, lawsuits or issues related to your assets.
We have a wide and extensive experience working with the Courts of Justice in Madrid, Community of Madrid and the rest of Spain. Without a doubt, our lawyers in Civil Law Madrid will know how to handle your claim.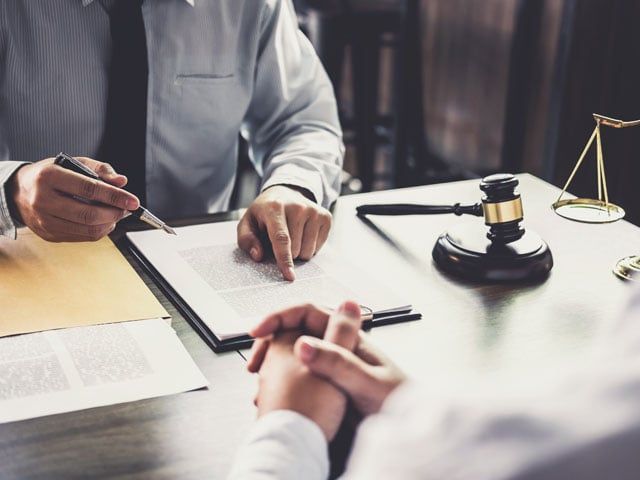 G.Elías y Muñoz Abogados, puts at your disposal a team of expert lawyers in Civil Law in the center of Madrid, who will be able to advise you and carry out complex legal procedures, with a successful final outcome.
Our civil lawyers in Madrid can help you in the process of buying, selling and / or donation of a property according to the current regulations of property law.
We offer advice on the liability and drafting of contracts to execute the lease of a property for housing or commercial use, to the requesting party.
In the Law Firms of Madrid, Pozuelo or Majadahonda, you can also manage matters related to the request for the extinction of condominium, usucapion, loans and regulation of rights in the life of a person (nationality, marriage, incapacitation, declaration of death and paternal-filial relations).
Here you can find all the legal services so that you can know in depth, everything that we carry out in the Law Firm, always counting with the best expert lawyers in Civil Law to handle your case:
Civil Law. Civil Lawyer.
How can we help you?
A civil lawyer can assist you in any of our offices in Madrid, Pozuelo, Villalba or Majadahonda in matters as different as:
Contract drafting
Interpretation of contracts
Debt claims
Claims for unpaid debts
Quantity claims
Leases
Sales and Purchases
Leases
Defense and representation before Courts and Tribunals
Advice and defense in family matters
Inheritances
And a long etcetera
Do you want more information with no obligation?
How much, how and when?
Obviously, you are probably concerned about the amount you will have to pay our civil lawyers for their advice and work in civil law. However, you should not do so for several reasons. First of all, you will be able to enjoy an initial consultation.
In it, one of our civil lawyers in Madrid will be in charge of studying your case and advising you about your possibilities regarding the lawsuit you wish to file. Similarly, it will also allow you to know, from the first moment, what is the amount that you will have to pay to face the litigation under their protection.
Our Civil Law attorneys are highly qualified and treat each case in a personalized manner.
This is the only way to guarantee your satisfaction when facing your civil lawsuit in Madrid and the rest of Spain. In addition, the services offered by our lawyers in Madrid range from the filing of a lawsuit to the opposition to it. Our specialists in Civil Law Madrid are also prepared to defend you.
In any case, what you can be completely sure of once you resort to the services of our lawyers in Madrid specialized in Civil Law matters is that your rights will be fully protected. Therefore, at the time of obtaining the judicial resolution or signing an agreement, you will have the certainty that it is the best agreement or result that you could have obtained.
Our specialties in the civil area
Our expert civil lawyers will defend and advise you in:
Contact us at any of our offices in Madrid
Remember that Despacho G.Elías y Muñoz Abogados has expert civil lawyers in Madrid and the Community of Madrid who will advise you on any matter related to Civil Law.
Contact us, and we will give you an appointment in our offices in Madrid and Community of Madrid in Pozuelo; Villalba or Majadahonda.
Our lawyers specializing in Civil Law
Specialized lawyers
Frequently asked questions Civil Lawyers