Experienced Attorneys
More than 25 years helping our clients solve their problems.
Multidisciplinary Lawyers
We provide services to both companies and individuals in all branches of law.
Financing
We help you to process your procedure, financing your legal costs without interest.
Law Firm in Collado Villalba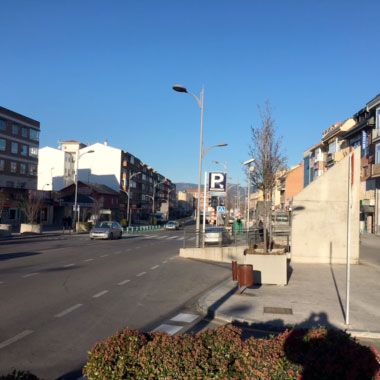 G.Elias y Muñoz Abogados, one of the leading law firms in Madrid, with branches in Madrid, Pozuelo de Alarcón and Majadahonda has opened another new office in the town of Collado Villalba.
After more than 20 years providing legal services, we have opened a new Law Firm in Collado Villalba.
We are lawyers specialised in providing legal services to both companies and individuals. For this reason we have decided to open a new office in Collado Villalba with lawyers specialising in all areas located very close to the Courts and Tribunals of Collado Villalba.
Within the aforementioned legal services, we have lawyers specialising in:
Labour Law: Dismissals, claims of quantity, you are, sanctions, trials, assistance to workers and Managers...etc.
Family Law: Divorces, Separations, Regulatory Agreements, shared custody, inheritances...
Civil Law: Leases, evictions, claims for payment, contracts...
Mercantile Law: Companies, contracts, claims, you are, companies...
Criminal Law: Assistance at police stations and in court for all kinds of crimes, minor offences and misdemeanours.
Representation and defence before all types of courts and tribunals.
Administrative Law. All kinds of appeals and lawsuits.
Get to know our portfolio of legal services provided by our Collado Villalba Lawyers.
Companies have the possibility of arranging a legal agreement, in which the services they require from us will be integrated in which, by paying a monthly fee, the previously arranged services will be included.
If you need to hire lawyers in Villalba, the law firm G. Elías y Muñoz offers legal services for individuals and companies in its office in Collado Villalba. Contact the Law Firm in Villalba on the reference telephone number and ask for an appointment to come and see us at our offices where you will be attended by Lawyers specialists in each area of Law.
Our Law Firm in Collado Villalba will help you in any legal matter that may arise.